Deep Hole Drilling
Deep Hole Drilling – Top Seiko Produces Deep, Straight / Tapered Holes in Ultra-Hard Materials.
Deep hole drilling requires more attention to details than other machining processes. For successful deep hole drilling, you need to make sure that the drill is kept straight, and that chips are flushed out of the hole.
Since tool geometry directly affects chip control, we design deep hole drilling tools by ourselves and then these tools are produced either in-house or by tool manufactures according to our specifications.
We do not use gun-drilling machines or any kind of specialized equipment used only for deep hole drilling applications, as we do not work with common materials or simply drill deep holes. Instead, we perform deep hole drilling in hard exotic materials with machining centers, CNC lathes and EDM machines. By using these machines, we can perform deep hole drilling and machining other required features in one operation. Take advantage of our efficient & precision deep hole drilling service for ultra-hard materials!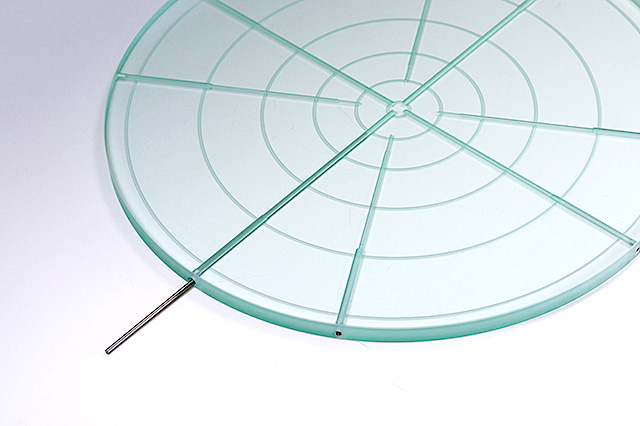 Materials compatible with our deep hole drilling services
Advanced Ceramics, Fused Silica Glass (Fused Quartz), Borosilicate Glass (Tempax), Glass Ceramics, Silicon, Machinable Ceramics, Molybdenum, Tungsten, Tantalum and more.
Machines we use
Machining Centers: 3-Axis / 5-Axis machining centers with center-through type coolant systems*.
Combined Lathes
Hole Drilling EDM Machine
*Center-through type coolant system supplies high-pressure coolant to the tool tip through the hole in the spindle and tool for effective chip-flashing, cooling and prolonging tool life.
Drilling tool materials
tungsten carbide and diamond grains
Deep Hole Drilling Capabilities
Alumina, Aluminum Nitride, Fused Silica Glass, Borosilicate Glass, Silicon, Machinable/Glass Ceramics
| Hole Diameter(㎜) | Max. Hole Depth(㎜) | Hole Diameter Accuracy(㎜) | Straightness(㎜) |
| --- | --- | --- | --- |
| 0.3~1.0 | 15~50 | ±0.02~±0.05 | 0.1 |
| 1.0~1.5 | 50~100 | ±0.03~±0.05 | 0.2 |
| 1.5~ | 300 | ±0.03~±0.1 | 0.3 |
Silicon Carbide, Zirconia, Silicon Nitride
| Hole Diameter(㎜) | Max. Hole Depth(㎜) | Hole Diameter Accuracy(㎜) | Straightness(㎜) |
| --- | --- | --- | --- |
| 0.5~1.5 | 15~100 | ±0.05 | 0.2 |
| 1.5~ | 150~300 | ±0.05~±0.1 | 0.3 |