Ceramics Expo 2019 in USA
2019.03.12
From 4/30/2019 to 5/1/2019, we are going to attend Ceramics Expo in Cleveland, Ohio(Booth No.928).
An article about Mr. Azai, the CEO of Top Seiko was uploaded. Please read once from the URL below.
http://www.ceramicsexpousa.com/resources/news-and-editorial/news-container/2019/02/07/interview-yoichi-azai,-ceo,-top-seiko/
We are looking forward to seeing you at I-X Center in Cleveland.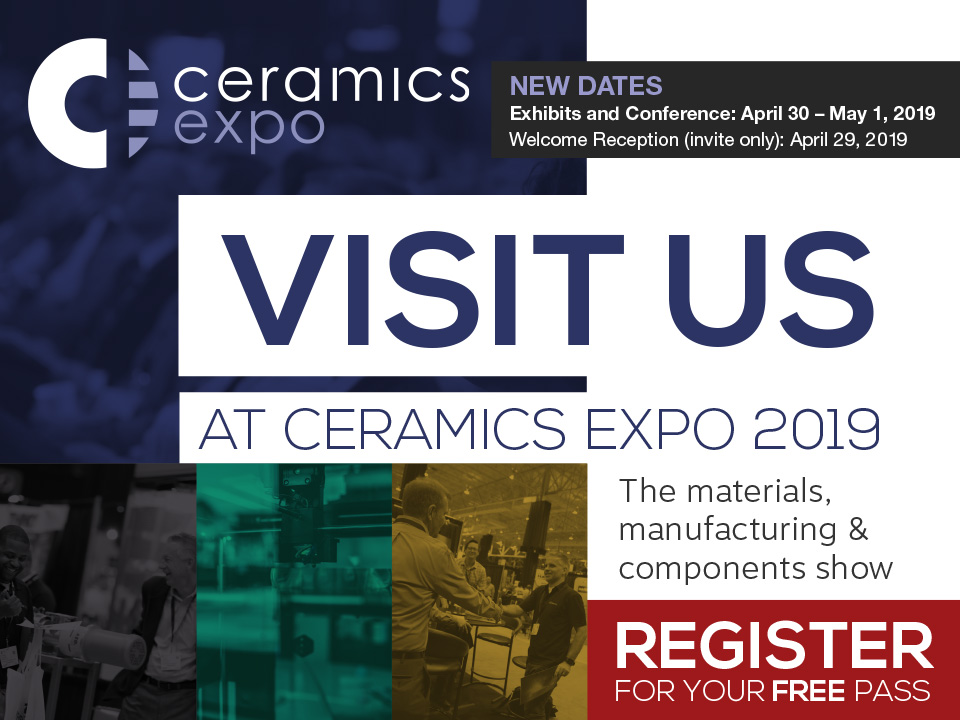 Top Seiko Co., Ltd.