High Precision / Micro Machining Services
Top Seiko provides high precision and micro machining services for a wide variety of exotic hard materials. Our well-equipped & maintained facilities combined with our in-depth knowledge and extensive machining experience of hard materials, we manufacture highest quality custom machined parts.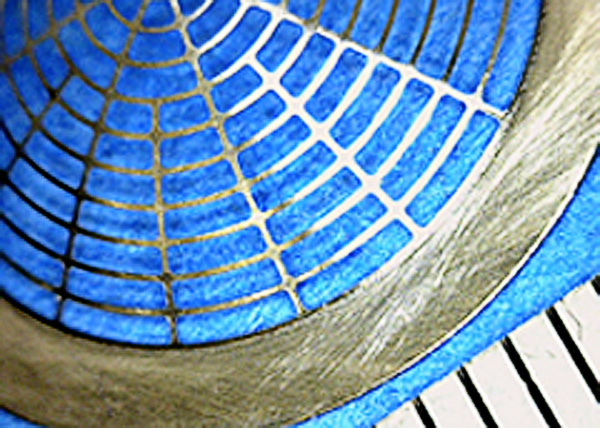 Manufacturing environment

All processes are carried out in climate controlled environment.
Anti-vibration countermeasures are taken for the floors.

Equipment

With continuous investment in facilities, machines and equipment are kept up-to-date.
To maintain the accuracy, all machines are daily checked and regularly maintained.
To maintain the accuracy, all machines are daily checked and regularly maintained.

Tools

Tools are designed by Top Seiko and then custom-made by tool manufactures or produced by ourselves.
We carry out test machining to elucidate mechanisms of grinding and cutting, and to develop the most suitable tools.

Fixtures / Jigs

We design and make fixtures / jigs if needed.

Staff

We have many highly-skilled and experienced staff.
Our education and training programs aim to continuously equip our staff with knowledge and skills.

Machining conditions

With our accumulated machining data, optimal machining conditions for each project can be easily and quickly decided.
If needed, we carry out test machining, and then proceed with the actual production based on machining data acquired from the test.

Knowledge of materials

As an expert of hard materials, we are constantly seeking to expand the knowledge about hard materials essential to maintain our high quality precision machining service.

Materials we machine include

Advanced Ceramics, Quartz Glass, Glass Ceramics, Tempax, Silicon, Machinable Ceramics, Metal Ceramic Composite Materials, Molybdenum, Tungsten, Tantalum and etc.

Quality Assurance

Each product goes through inspection by our well-trained staff who have both knowledge and skills required to carry out the inspection properly.
All inspection & measuring equipment is daily checked and regularly calibrated to maintain the accuracy.
For your special inspection needs, inspections by external inspection organization such as Industrial Research Institute are also available up on request.
Machining Tolerances for High Precision / Micro Machining Parts
Features
Tolerances (unit: mm)
Normal
Tight
Pitch
±0.05
±0.003
Inner/Outer Diameter
±0.05
±0.003
Thickness
±0.05
±0.002
Height of Step / Column
±0.05
±0.003
Depth of Counterbore
±0.05
±0.003
Hole Diameter
±0.1
±0.005
Thread
Go: inspected with a thread gauge
No go: inspected with a pin gauge of the pilot hole size
Flatness
0.05
0.003
Parallelism
0.05
0.005
Roundness
0.05
0.005
Cylindricity
0.05~0.1
0.005
Surface Roughness
Ra0.8
Ra0.05
Machining samples
Molybdenum Custom Machined Sample
Molybdenum Custom Machined Sample: Thickness 0.05, Frame width: 0.05
Probe Guard Jig
Probe Guard Jig: φ0.07 x 100 PL for Machinable Ceramics
Micro Machined Product
φ Size: φ1 x thickness 1mm
Material: Black Alumina
The groove width and depth are 0.07 mm.