We made it! Completion of Wφ4x130L!
2015.03.03
We are very happy to announce the completion of machining a very slender hole of φ4x130mm into a φ6x150mm tungsten(W99%+La1%)  rod from one end.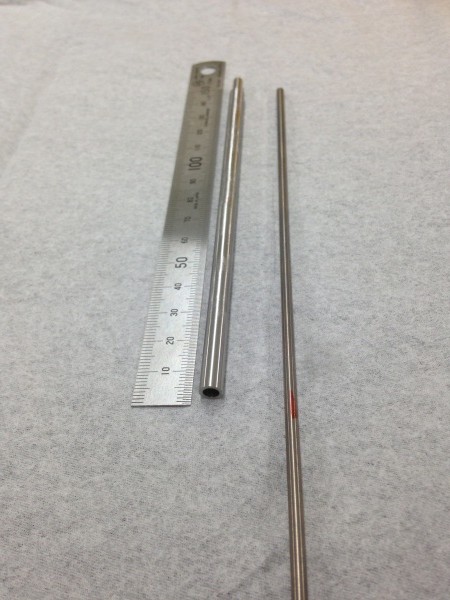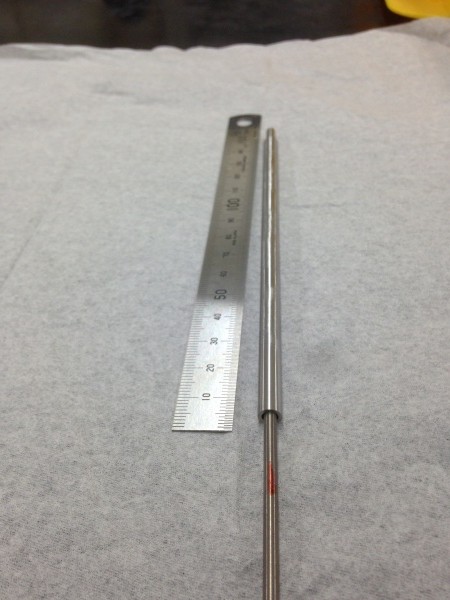 Perforating the deep hole into the brittle material is our strong business.
We would like to let you know when we have faced more difficult challenge once again.
Bye!