e-newsletter back numbers vol.9 – New 3-axis CNC Machining Center
2022.02.03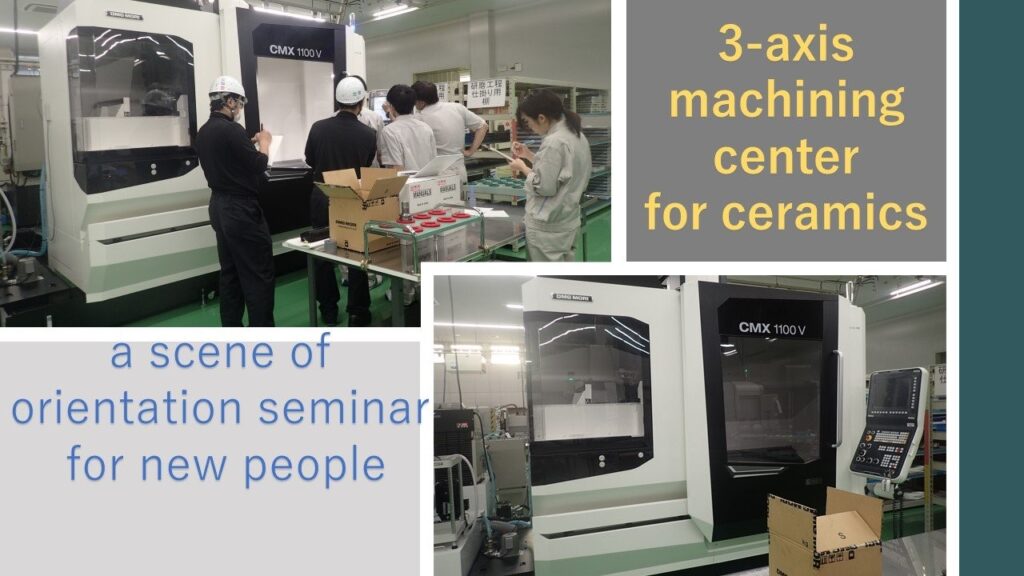 New 3-axis CNC Machining Center
This month (Sept. 2020), one new CNC machining center brought in our factory. It is a 3-axis machining center and will be used for machining of ceramics. Although the challenging situation caused by COVID-19 still remains all around the world, the situation in the semiconductor industry has gradually been recovered from a severe recession last year. Thanks to the recovering, we survive. It led to the investigation of a new machine this time, and further investigation will be done in the near future.
Anytime you find yourself in need of ceramics or refractory metals, please feel free to contact us. We are also welcoming inquiries regarding the developments of new products and material selections.
We can provide you precisely made objects.
No matter how hard.
In any shape.
Drilled, grooved, in any way you need them to be.
Thank you for staying with us!
If you found this newsletter interesting, don't hesitate to forward it to your coworkers!