e-newsletter back numbers vol.12 – Deep Hole Drilling to SiSiC (MMC)
2022.02.07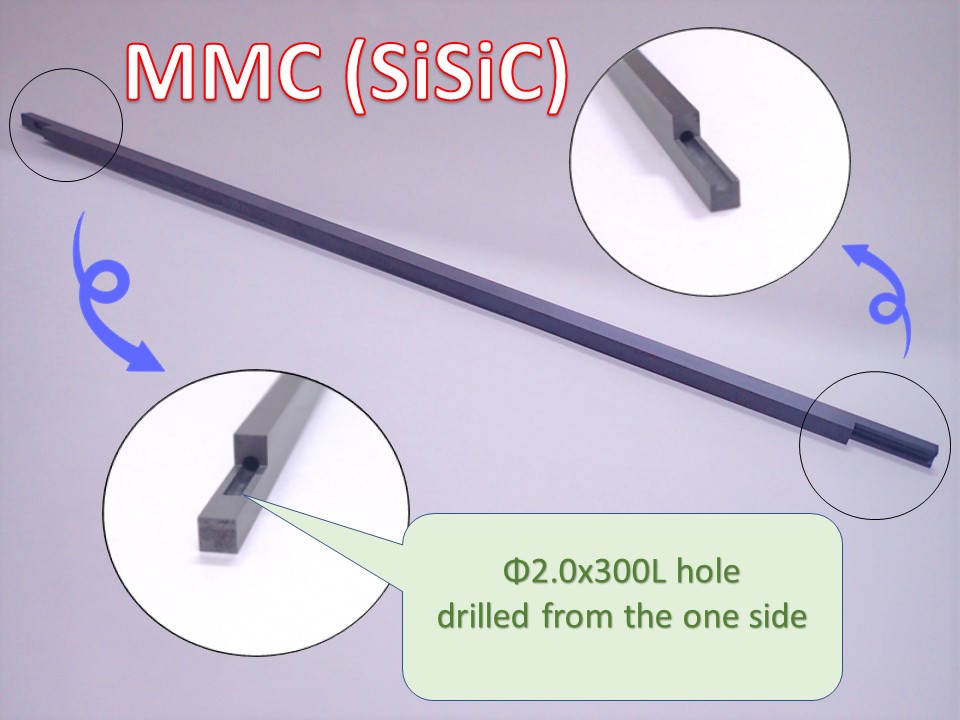 Deep Hole Drilling to SiSiC (MMC)
We would like to show you our new sample of MMC (Metal Matrix Composites of Si and SiC.) This material has high thermal conductivity (more than 175-190 W/mK, depending on the ratio of Si to SiC,) and low thermal expansion (less than 2.8-3 *10-6/℃). Also, it is a very hard material to machine, and the hardness makes it difficult for us to drill micro deep holes. The above is a picture of a sample which have Dia. 2.0 hole of 300mm length. We drilled it only from one side by using EDM Drilling Machine and our customized diamond tool. If you have any problem with micro deep hole drilling, please feel free to contact us.
We can provide you precisely made objects.
No matter how hard.
In any shape.
Drilled, grooved, in any way you need them to be.
Thank you for staying with us!
If you found this newsletter interesting, don't hesitate to forward it to your coworkers!