e-newsletter backnumber vol.25 – Heat Resistant Materials that Top Seiko Can Machine
2022.03.04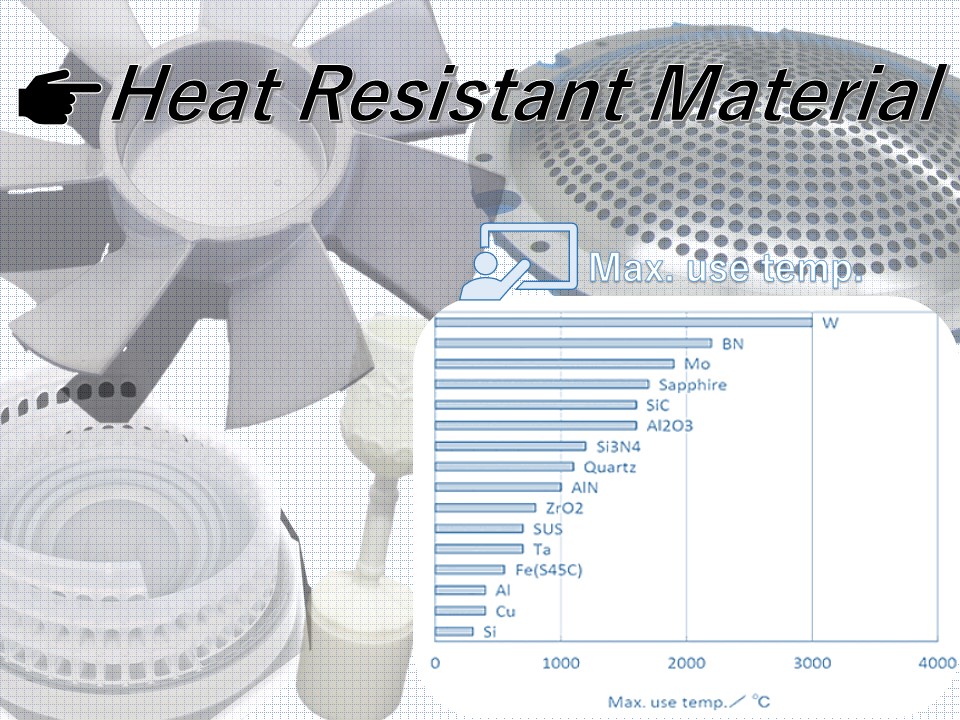 Heat Resistant Materials that Top Seiko Can Machine
This month's topic is "heat resistant materials."
As you know, we specialize in machining of ceramics and refractory metals. Compared to plastic or some general metals, those materials are superior in their heat resistance. Especially, one of the refractory metals we machine, Molybdenum can be used under 1900°C, and Tungsten can be used even under 3000°C in maximum. If you would like insulation material, alumina ceramics (max. use temp. 1300-1500°C) might be the solution.
Other than the heat resistance, each material has advantages in insulation, hardness, thermal conductivity, or thermal shock resistance. If you are not familiar with those materials, we are here to assist your material selection according to your requirements.
We have properties comparison chats on our website and it will be helpful for your development consideration as well.
https://top-seiko.com/guide/graph/
We can provide you precisely made objects.
No matter how hard.
In any shape.
Drilled, grooved, in any way you need them to be.
Thank you for staying with us!
If you found this newsletter interesting, don't hesitate to forward it to your coworkers!