e-newsletter backnumber vol.26 – Threads in Ceramics and Glasses
2022.04.05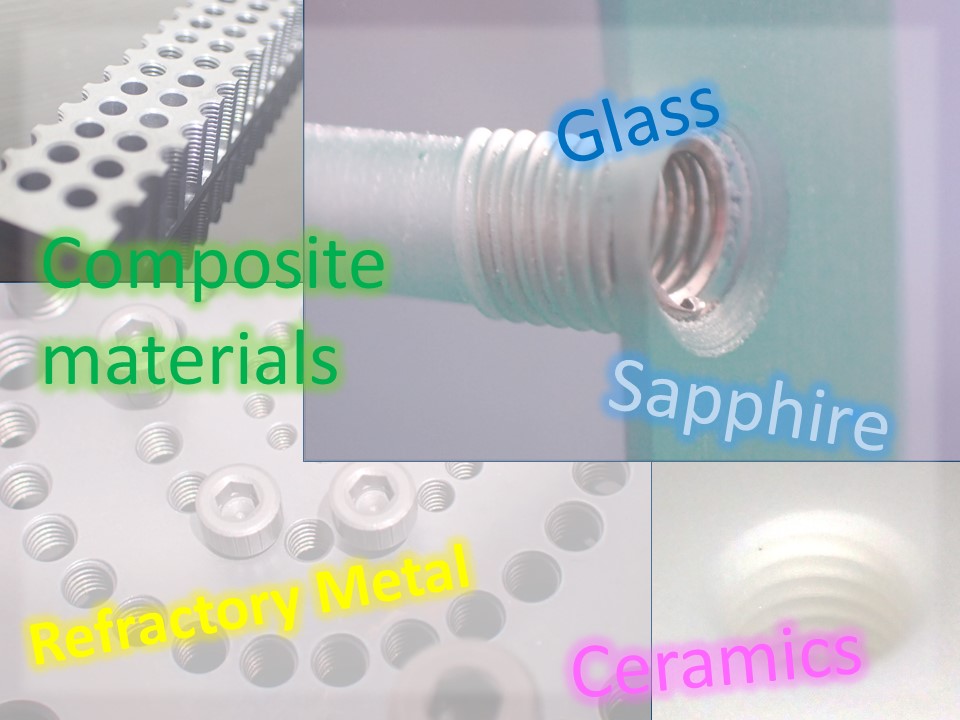 Threads in Ceramics and Glasses
We see a sign of spring here these days. Depending on the region, we already can enjoy cherry blossoms (Sakura in Japanese,) the most representative flower of spring.
Today, we are going to announce one of the available services at Top Seiko. It is the machining of threads in ceramics and glasses. We of course can machine them in refractory metals as well.
In general, it is not so difficult to make threaded holes in iron or stainless steel since they have good machinability. However, when it comes to ceramics, glasses, and refractory metals, it is not common because of the hardness of those materials. What enables us to machine threads even in such hard materials is our own-designed diamond tools. It might not familiar, but sapphire glass is also available for this machining. The minimum size we can machine is M1.6 to M2, and depending on the material, it might be larger. If you are in need of our machining skills, please feel free to contact us!
We can provide you precisely made objects.
No matter how hard.
In any shape.
Drilled, grooved, in any way you need them to be.
Thank you for staying with us!
If you found this newsletter interesting, don't hesitate to forward it to your coworkers!