e-newsletter backnumber vol.27 – Unconventional Method "Inner Polishing"
2022.05.07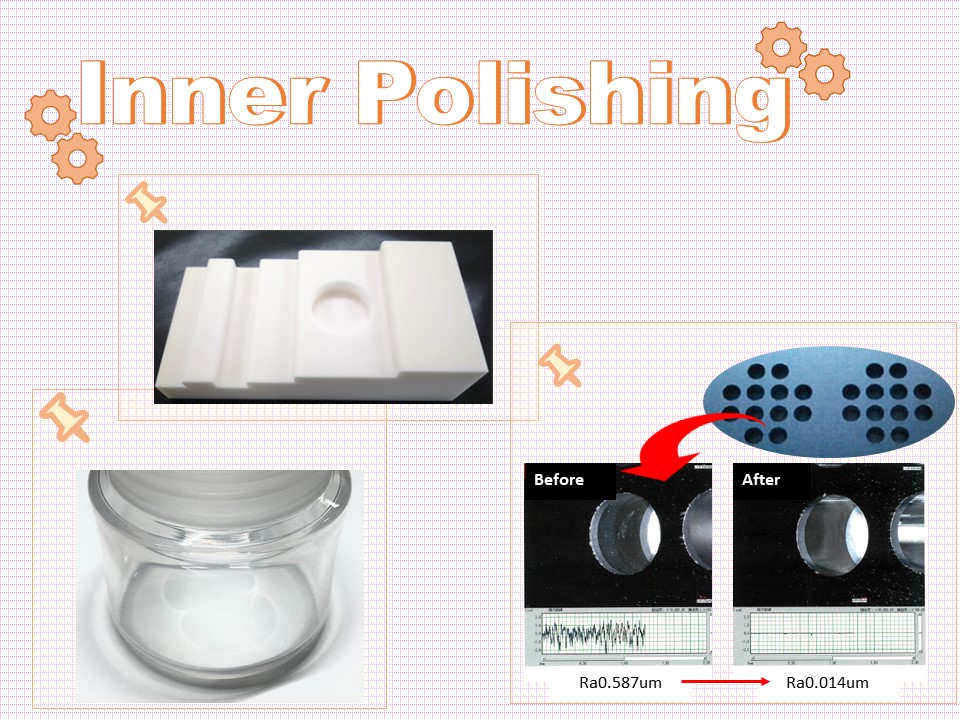 Unconventional Method "Inner Polishing"
For this month's topic, I picked up inner polishing that can be done at one of our cooperating companies. While there are many polishing companies for external or flat surfaces, I assume there are only a few companies that can polish inner, bent, tapered surfaces, etc. They are honored to offer such a unique polishing service all over the world. Their unconventional polishing method is very confidential, but their techniques are simply amazing.
If you find yourself in need of both machining and inner polishing, we would offer a quote including the polishing fee. The detailed capability depends on the design, and hope we could discuss based on your drawing in that case.
We can provide you precisely made objects.
No matter how hard.
In any shape.
Drilled, grooved, in any way you need them to be.
Thank you for staying with us!
If you found this newsletter interesting, don't hesitate to forward it to your coworkers!