Price Option Sheet
2022.07.29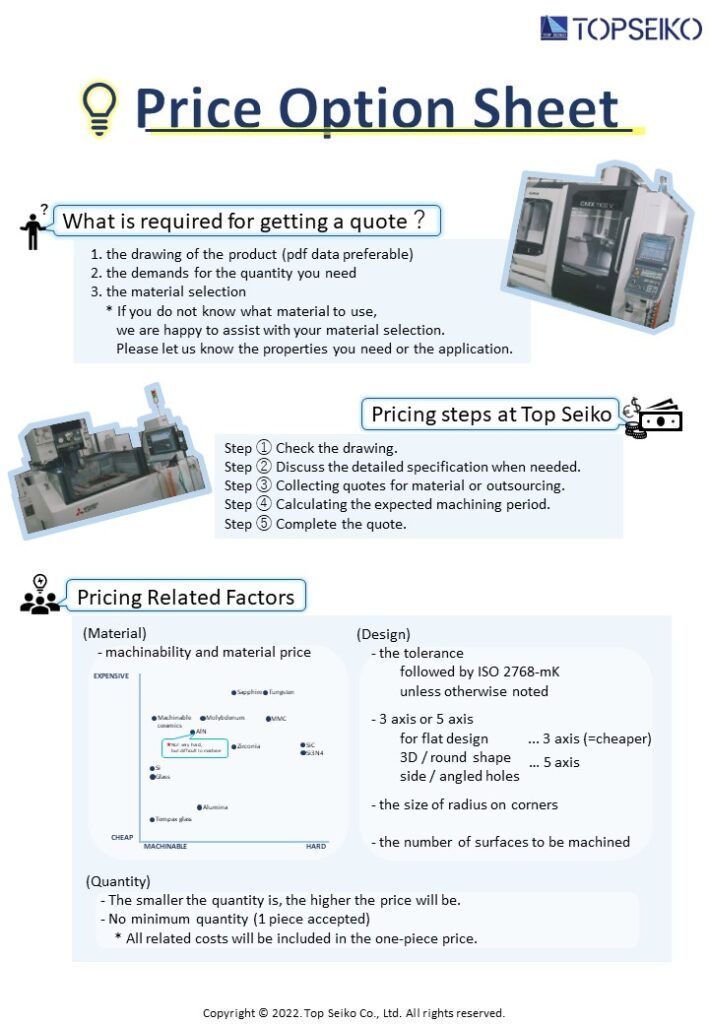 Price Option Sheet
As you know, our products are all customized products and therefore, most of you might be wondering how we decide the prices. To answer those questions, this price option sheet explains three points of our quote process; what you need to prepare, our pricing steps, and pricing-related factors. We are hoping it will help your consideration in your products' design and material selections. If you have further questions, please do not hesitate to contact us. We are always here to assist your product development and problem-solving. Please take a look at the sheet by clicking the "Price Option Sheet" below.
Price Option Sheet (Top Seiko)
In the future, we will upload another technical sheet like "Designing Tips." I hope you will like it!