"TOP Machining Technology" – Chapter 1 (Cont.3)
2022.07.15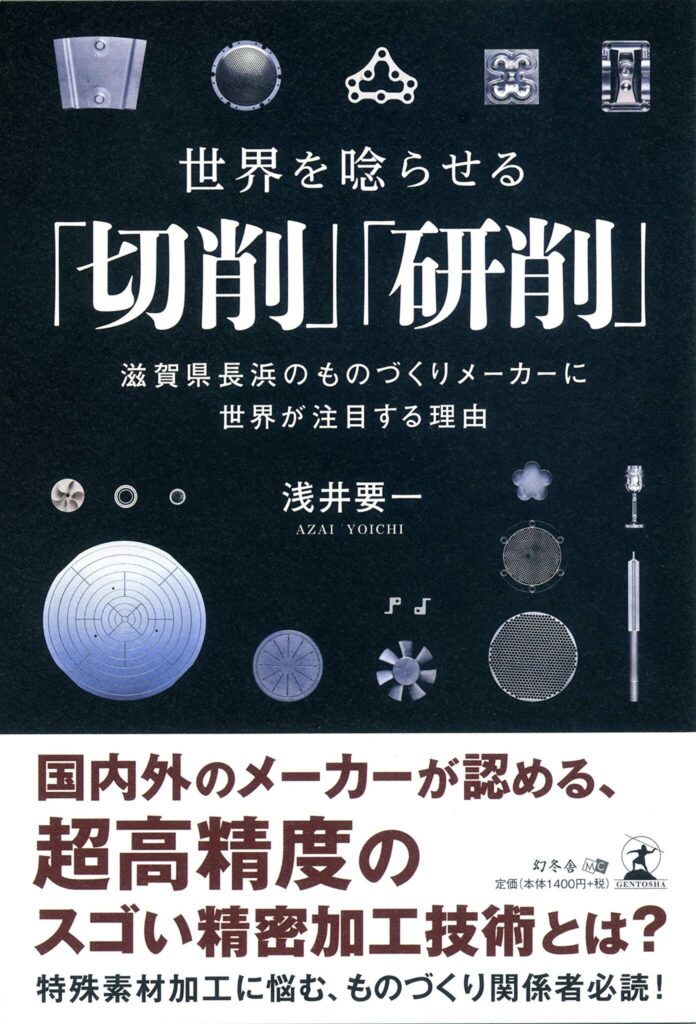 Why is the world paying attention to a small company in Nagahama, Shiga Prefecture?
There is a reason why we introduced the case study from the beginning.
We wanted to show you what goes on at the manufacturing sites that support research and development, and to give you a glimpse of the tenaciously, trial-and-error process.
When we talk about the field of manufacturing, we tend to focus on final products such as smartphones. The process from research and development to prototyping and mass production may not reach the consumer's eyes, and the manufacturing process is generally not talked about much.
However, in order to make a smartphone that incorporates precision components, the materials from which each component is made are necessary, and the processing technology to use the materials in the requested design is also indispensable. After manufacturing prototypes, we still have long steps of various tests till mass production. Then, it sees the light of day as a final product. If there is a problem with precision or quality in any part of the process, commercialization will not be possible.
Especially, in the field of cutting-edge research and development, special materials are increasingly being used, as described below. However, some materials are more difficult to machine than others, which is a hindrance to research and development.
Brittle materials, in particular, require special machining technology, and there are not many companies in the world that can machine such a wide range of materials. We saw an opportunity in this situation. At the time, the Lehman Shock had wiped out 90% of our sales. In order to get out of this jobless situation, we narrowed down our field of business to precision machining of ultra-hard materials, which other companies would have turned their backs on.
Our company was founded in September 2001 in Nagahama City, Shiga Prefecture, a town located northeast of Lake Biwa.
Nagahama is known as a town rich in history and culture, including Nagahama Castle, famous as Hideyoshi's castle of ascendancy, and Kurokabe Square, which utilizes traditional architecture in the old city center. The Nagahama Hikiyama Festival, one of Japan's three major float festivals along with Kyoto's Gion Festival and Gifu's Takayama Festival, is held every April and attracts many tourists from Japan and abroad.
Although Nagahama is blessed with a rich historical and cultural heritage, it is not a manufacturing center like Osaka and Tokyo, nor is it a city like Kyoto, where traditional industries and cutting-edge technologies are fused together.
In spite of this, we are frequently visited by managers, engineers, and researchers from major companies and venture businesses in Japan and abroad.
We are proud to say that our customers recognize our technical capabilities to machine special materials that other companies cannot cut and our tenacity to never give up, even in the face of seemingly impossible processing.
We now receive requests from customers in a variety of business fields, including semiconductors, aerospace, automobiles, medical care, and inspection and analysis equipment, asking us to cut this material even though other companies have refused to process it.
In this book, Top Seiko's cutting and grinding technologies for such materials that are thought to be impossible are explained with actual examples.