"TOP Machining Technology" – Chapter 1 (Cont.5)
2022.09.22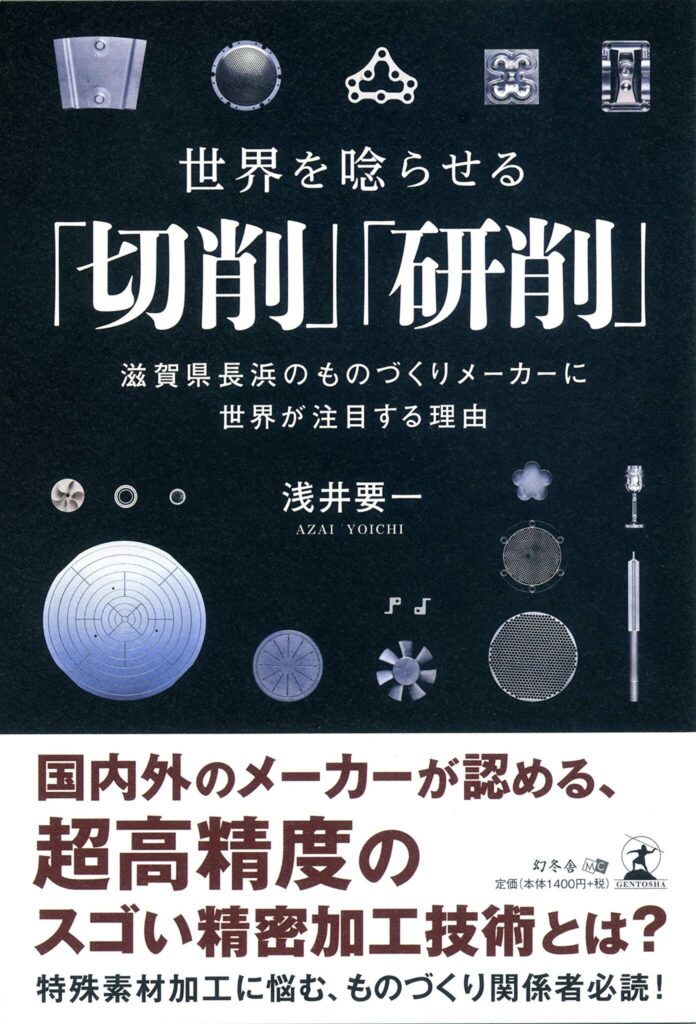 What are the areas in which Japan can win in the world? (latter half)
On the other hand, in the field of precision processing of hard and brittle materials, there were no companies that had established the technology to machine those materials elaborately at the time of our establishment. Even today, each manufacturer has its own know-how on processing methods, and there are no general processing textbooks. In order to achieve micron-level precision in the machining of hard and brittle materials, we have been introducing the latest facilities, but computers and machines alone are not enough. Of course, because the material is uncommon and unusual, machining tools that match the characteristics of the material are essential as well as optimal machining conditions.
In the pursuit of precision machining, we have faced challenges that cannot be overcome with commercially available tools. In such cases, we logically design tools according to each material's characters and order them from the manufacturer. In some cases, we receive a response from the tool manufacturer that they are unable to manufacture the tool.
"Hmm…then can't we manufacture some of the tools in-house? …… Let's just try!" This is Top Seiko's style. We make even our own tools to machine in higher precision, more efficiently, and more cost-effectively.
In addition, the treatment of chips (swarf) is especially important in machining both ceramics and metals. For example, when we machine tungsten if the hard tungsten chips are not cleaned properly, the cutting edge of the tool will be chipped. For hole drilling, it is difficult to clean the chips from the bottom of the hole because tungsten has a specific gravity of 19.3 which is 20 times that of water and is too heavy. Therefore, it is also important to consider how to clean the chips while machining in order to maintain stable processing.
Another example is the following. One of the ceramics we machine, "aluminum nitride" is an excellent material with high thermal conductivity, low thermal expansion coefficient, and high plasma resistance. The troublesome point of this material is that it generates aluminum hydroxide and ammonia (NH3) gas with its dust (powder) when being machined with diamond tolls. Since machining expands this material's surface area, chemical reactions happen. In some cases, the foul-smelling of ammonia exceeds our endurance.
Hydroxide, on the other hand, hardens like cement, whether in pipes or on the surface of grinding stone. This can cause machine breakdowns and processing problems. There is no way that we can deal with it appropriately.
These nasty chemical reactions must be stopped at all costs. In fact, we have taken one, two, three, four, five …… and as many other measures as we can think of. Finally, we got rid of the smell in the plant, the clogged pipes were gone, the processing problems were reduced ……, and after nearly 20 years of realizing it, we managed to reach the current solution.
After we solve one challenge and move forward, two or three new challenges come along. During the time that we are facing a challenge, we are in a fog with no solution in sight. However, when we finally find a clue and solve the problem, we feel an incomparable sense of accomplishment.