e-newsletter backnumber vol.31 – Grooves on Metal and Electrical-Conductive Ceramics
2022.12.23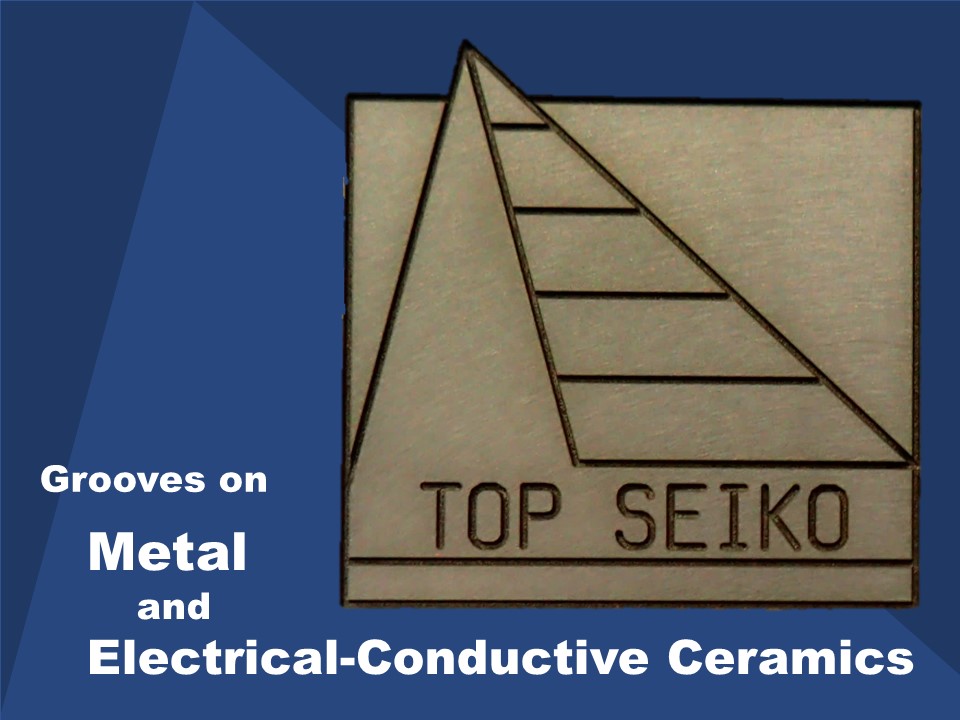 Last week, I visited Germany for a business trip for the first time in 4 years.
 It seems that the situation has already got back to normal after Covid-19 problems compared to in Japan. I am hoping to have more chances to see my customers in person next year.
 For this month, I picked our latest "groove" sample.
 The material of the samples in the picture is metal matrix composite (MMC,) one of the materials we are most confident about. The outstanding property of this material is its high thermal conductivity, but it also has electrical conductivity even though it is ceramic. Thanks to this property, we are able to use electrical ways for manufacturing. As well as micro holes, we can make micro-grooves very efficiently. Of course, this manufacturing method can be applied to metals as well. The smallest width and depth we can currently achieve is 0.5mm. If you have a higher level of requests, we are happy to consider and explore with our technical testing team here.
———————————————————————–
We can provide you precisely made objects.
No matter how hard.
In any shape.
Drilled, grooved, in any way you need them to be.
———————————————————————–
Thank you for staying with us!