Precision Machining – Dice Sample Showcase
2023.10.13
Dice Sample Concept
" What could be a sample product that showcases our expertise in every precision machining technique? "
Through this question, we've come up with the idea that a six-sided die can be an excellent sample to showcase during exhibitions. It's a fun yet professional way to illustrate various precision machining techniques in which we excel.
At Top Seiko, we are experts in processing various Superhard materials. Thus, for each material, we have created a die, considering that dimensions vary depending on the material (diameter and hole depth, thread thickness, etc.).
Among the various machining techniques, we can observe:
1: Drilling small-diameter holes
2: Cutting thin grooves
3: Machining male threads
4: Raised spherical shape
5: Raised island shape
6: Male threading
See the following image that introduces the various machining techniques used and their corresponding dimensions.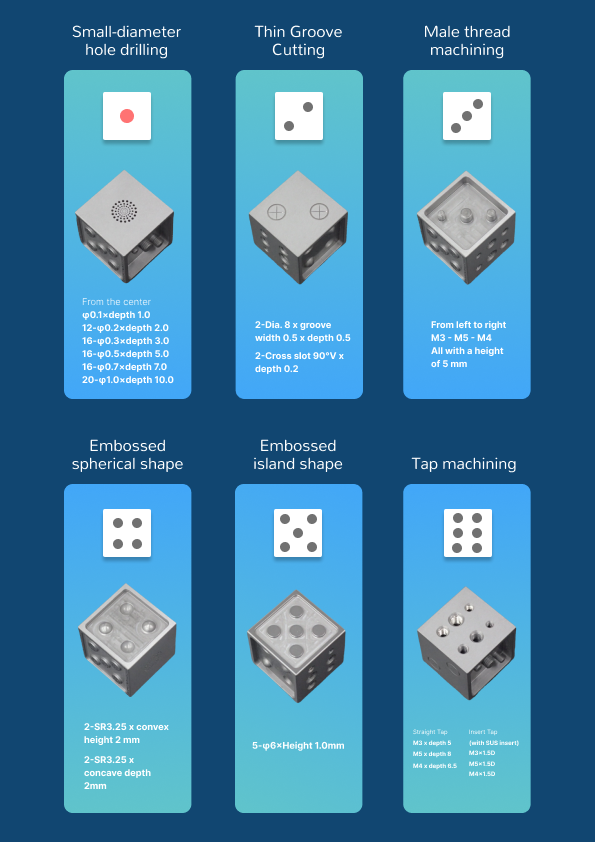 Below, you can see the dice on display during the "CERAMIC JAPAN" event that took place from October 4th to 6th, 2023, at Makuhari Messe, Japan.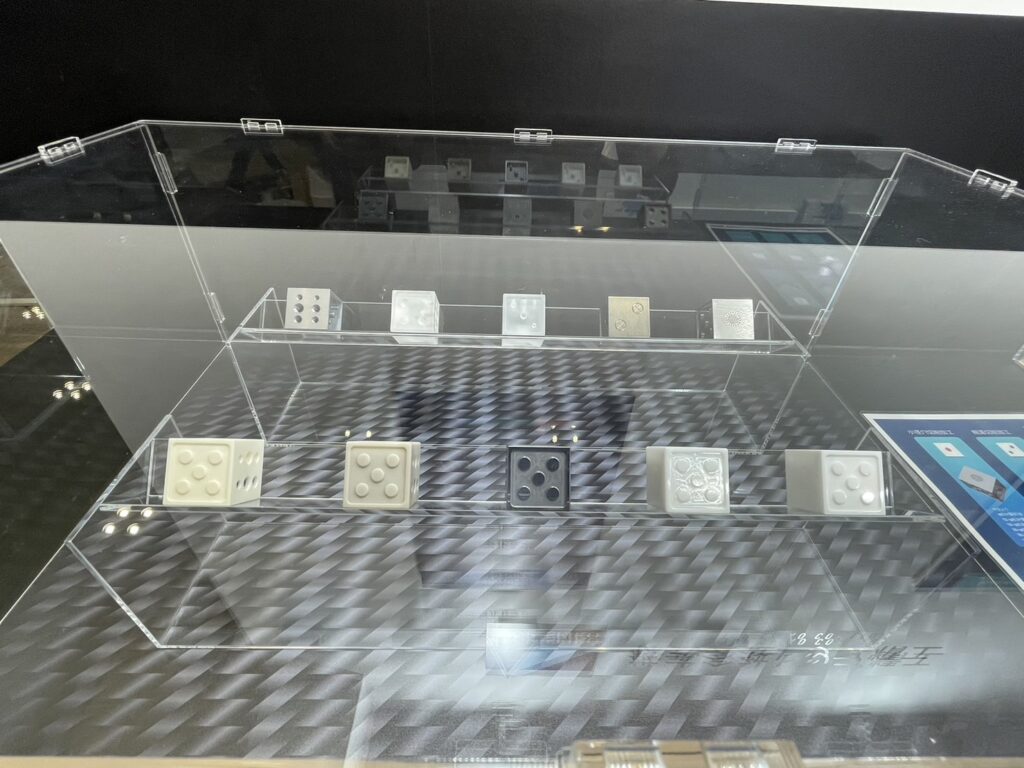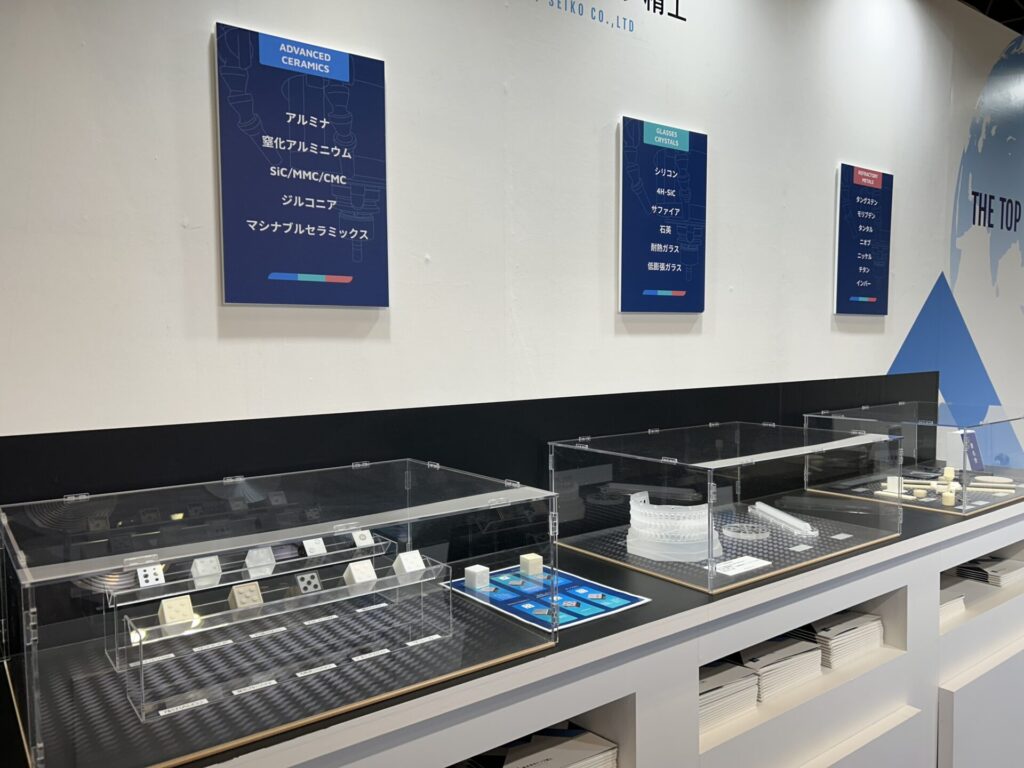 Follow Top Seiko  on LinkedIn for the latest updates and industry insights. 
Or contact us directly to learn more about our services in depth!