e-newsletter back numbers vol.14 – Daily Effort to Find the Best Way to Machine Cearmics
2022.02.10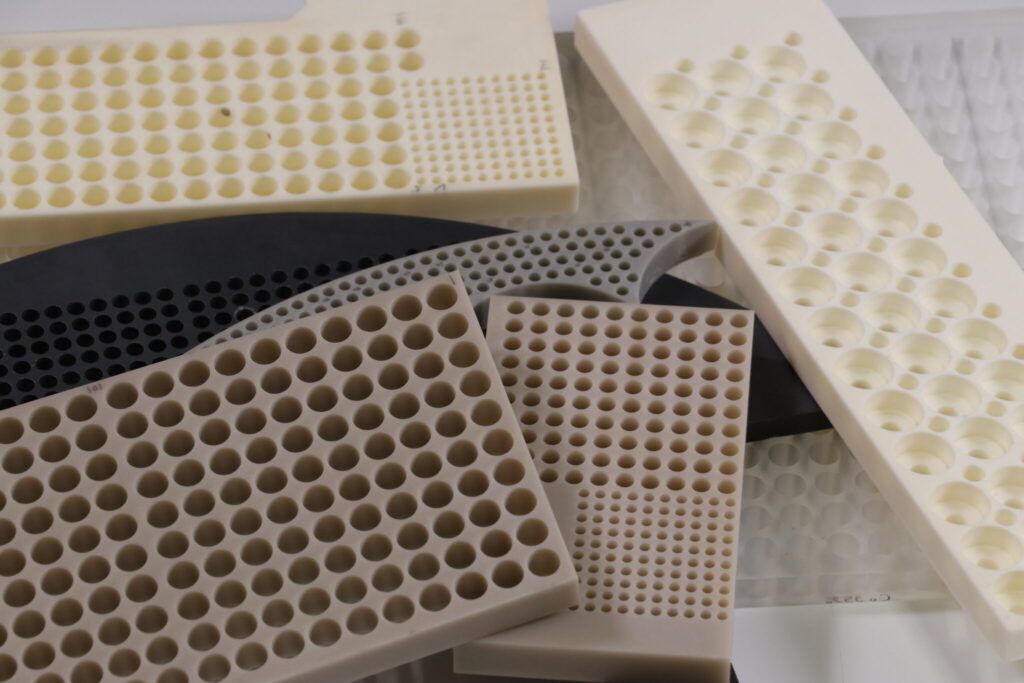 Daily Effort to Find the Best Way to Machine Cearmics
Today, we would like to tell you how we develop our machining skills for super hard materials. In order to machine materials properly, we test various machining ways every day. Like holes shown in the picture, we try to drill holes in a different speed or with different tools to see what the best way is. Drilling without any cracks or any distortion. It takes a long time and much effort, but this continuous trial leads to produce high quality machined parts. We keep polishing skills to manufacture more complex and difficult parts towards the future.
We can provide you precisely made objects.
No matter how hard.
In any shape.
Drilled, grooved, in any way you need them to be.
Thank you for staying with us!
If you found this newsletter interesting, don't hesitate to forward it to your coworkers!