e-newsletter back numbers vol.15 – Machining of Nickel and Titanium
2022.02.11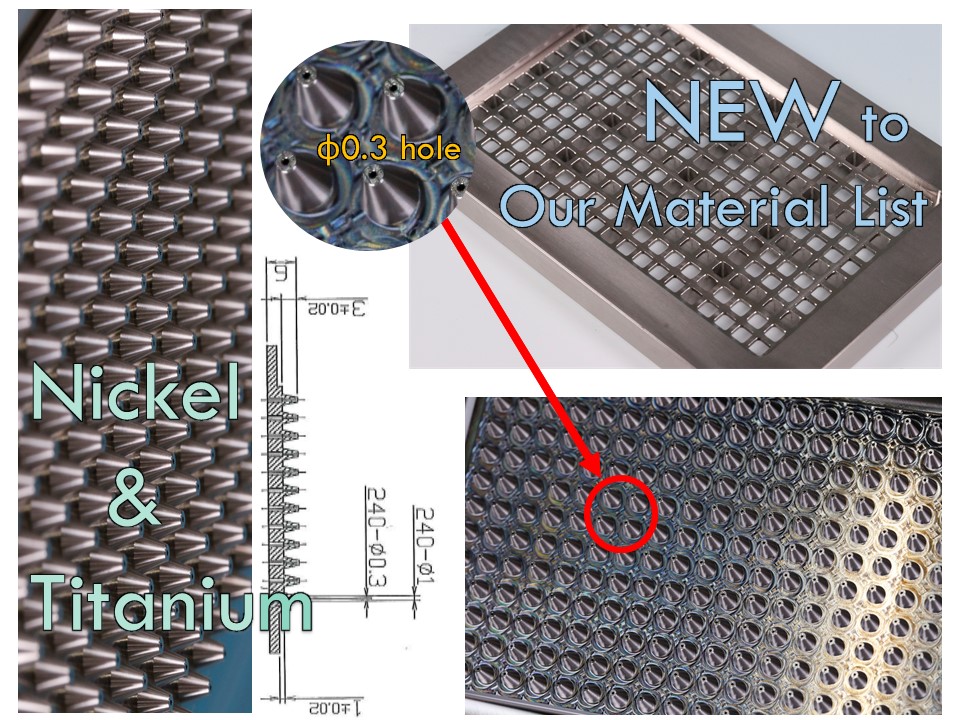 Machining of Nickel and Titanium
These days demands for new material are getting increasing from our customer. For example, nickel and titanium.
Pure nickel shows excellent corrosion resistance to caustic soda and chlorine gas. Pure nickel also has a melting point of 1433°C, making it highly heat resistant.
Pure titanium is superior in toughness and lightweight. Comparing to iron, titanium is two times tougher, and also has half weight. Thanks to its steady oxide film, it has high corrosion resistance, especially for seawater. What is more, it is highly biocompatible and eco-friendly because it does not deteriorate over time, and therefore, it is used for a wide range of applications.
We would upload new pages for those materials to our website. If you are interested in them,  please visit and you will find their properties and samples there.
We can provide you precisely made objects.
No matter how hard.
In any shape.
Drilled, grooved, in any way you need them to be.
Thank you for staying with us!
If you found this newsletter interesting, don't hesitate to forward it to your coworkers!