e-newsletter backnumber vol.16 – "Tools" That We Use for Machining Ceramics
2022.02.12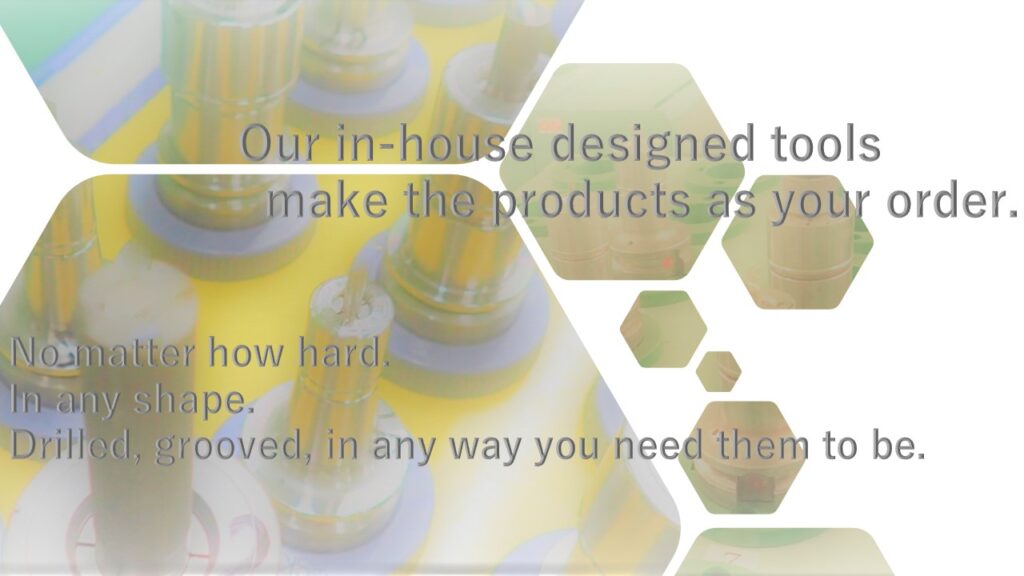 "Tools" That We Use for Machining Ceramics
Today, we would like to talk about the "tools" we use for machining ceramics because they are one of the most essential elements for Top Seiko's precision machining.
Comparing to the machining of general metals such as aluminum or stainless steel, it is hard to find textbooks for machining ceramics. That means we have to explore and find the most optimal conditions and tools by ourselves. Since its foundation, Top Seiko has been establishing the skills to machine ceramics as know-how. The know-how includes our internally designed tools.
There are tools for chamfers, drills, taps, etc… Almost all of the tools are coated with artificial diamonds. Our technical team decides the shape, the grit size, and the embedded rate for each tool depending on the material and the shape to machine. If any of them are not optimal, that leads to cracks or defects.
If you are in need of ceramics components, Top Seiko would be a reliable partner to entrust a job.
We can provide you precisely made objects.
No matter how hard.
In any shape.
Drilled, grooved, in any way you need them to be.
Thank you for staying with us!
If you found this newsletter interesting, don't hesitate to forward it to your coworkers!