e-newsletter backnumber vol.30 – Exhibition Plans in 2022-2023
2022.11.07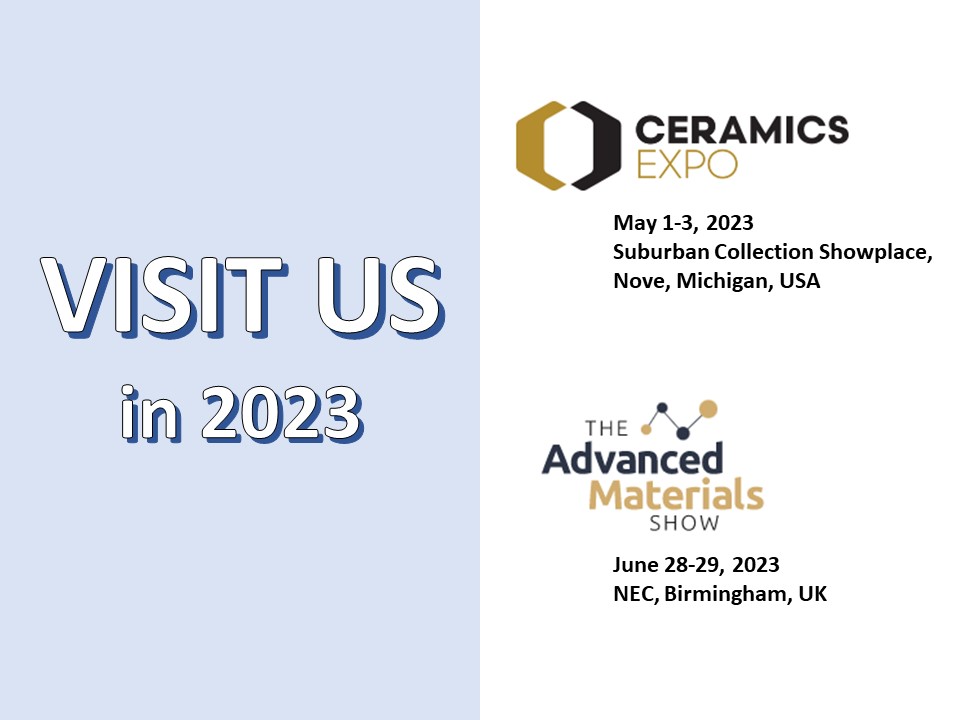 Exhibition Plans in 2022-2023
For these couple of years, we have been seeing the COVID-19 situation, and have not attended any exhibitions outside of Japan. However, from the next year 2023, we will resume our attendance in exhibitions in the US and UK. The followings are the details of those exhibitions including one in Tokyo which will be held this December.
* CERAMICS JAPAN in Tokyo
Dates: Dec. 7 (Wed) – 9 (Fri), 2022
Venue: Makuhari Messe, Japan
Web Site: https://www.material-expo.jp
Top Seiko' Booth: Hall 5, 36-14
* Ceramics Expo in 2023
Dates: May. 1 (Mon) – 3 (Wed), 2023
Venue: Suburban Collection Showplace, MI, USA
Web Site: https://www.ceramicsexpousa.com
           Top Seiko' Booth: 1920
* The ADVANCED CERAMICS SHOW
Dates: Jun. 28 (Wed) – 29 (Thu), 2023
Venue: NEC, Birmingham, UK
Web Site: https://advancedmaterialsshow
           Top Seiko' Booth: 1248
We can provide you precisely made objects.
No matter how hard.
In any shape.
Drilled, grooved, in any way you need them to be.
Thank you for staying with us!
If you found this newsletter interesting, don't hesitate to forward it to your coworkers!